Year 3 - Victoria Falls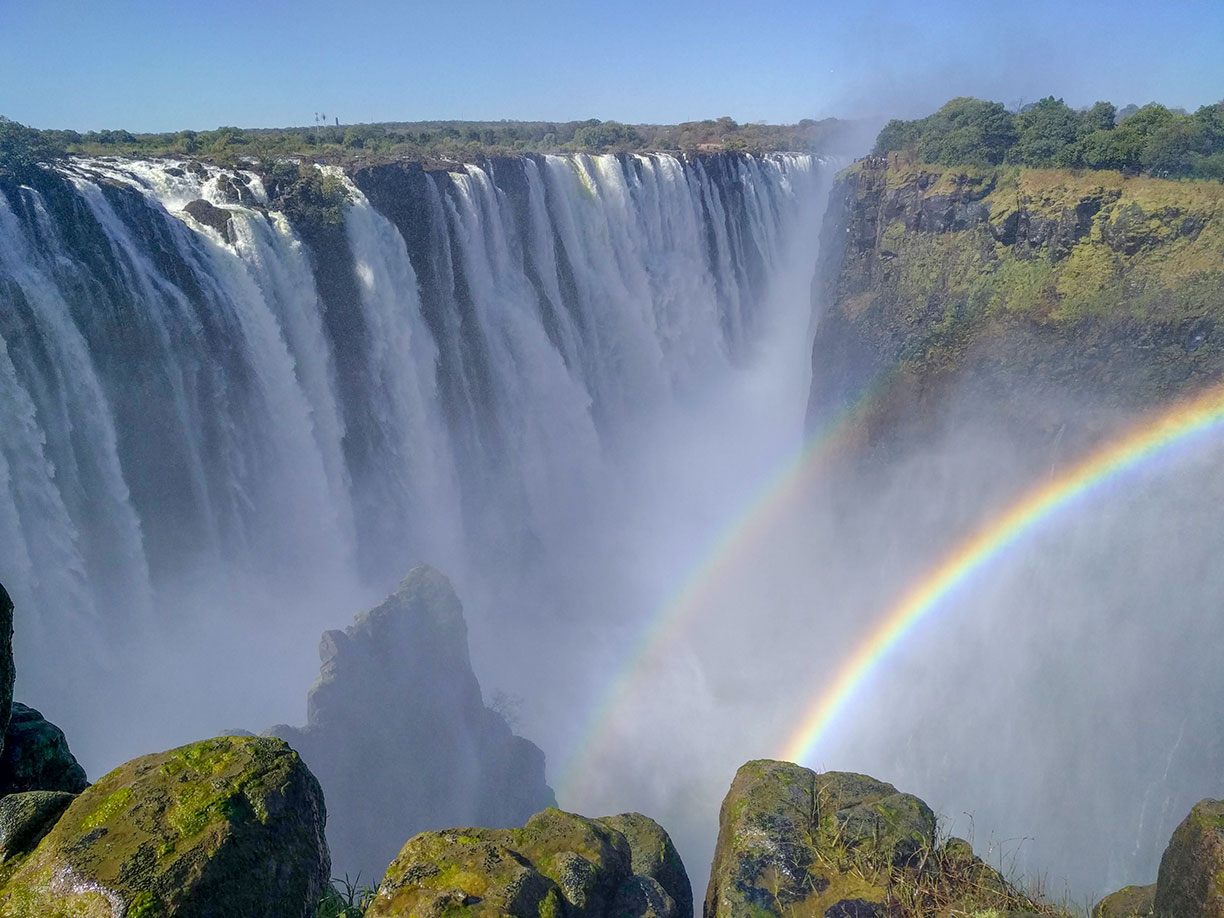 Teacher: Miss Winwick (Monday - Thursday) and Mrs Clark (Friday)
Teaching Assistants: Mrs Grice and Ms Hudson
Key Information
PE: Monday and Wednesday afternoons. Please come to school in your PE kit on these days. School PE kit must be worn. This consists of: Stanground St John's black PE tshirt or a plain black tshirt with plain black shorts and suitable footwear. During the colder months, you may wish to wear outdoor PE kit which should consist of a plain black jumper/zipped hoody and plain black joggers. Football shirts and clothing with logo's are not to be worn.
Spellings: Spellings will be set on a Friday and tested the following Friday. These will be uploaded to Tapestry for you to practice.
Times Tables: We will be practising our times tables each day using TTRockstars and will be keeping a record of our scores. Year 3 children should already know their 2, 5 and 10 times tables. We will be learning our 3, 4 and 8 times tables. You can help by practising these at home.
Reading: Our school expectation is that children should read a minimum of 3 times per week and that this should be recorded into reading records. Once children have finished a book, they are able to complete an Accelerated Reader quiz in school.
Home learning: In addition to regular reading, spelling and timetable practice, you will have a termly project to complete which will link to an area of our wider curriculum. This can be uploaded to Tapestry or brought into school on completion to be shared with the rest of the class.
The Year 3/4 statutory word list can be found in the documents at the bottom of the page, these are the spellings in which we aim for children to know by the time they finish year 4. We will also add topic specific vocabulary below. How many of these words can you spell?
Our Curriculum
Autumn Term 2021
My World and I (Geography - Spatial Sense / Science - The Human Body)
The Savage Stone Age! (History)
Spring Term 2022
Romans Rule (Geography - Comparing the UK to Italy)
Tomb Raiders! (History - Ancient Egyptians)
Summer Term 2022
On the Coast! (Geography - Rivers/Seas/Coasts and British Geography)
What will my child do in Year 3?

1. Increase focus on spelling
In English, your child will continue to work on the spelling patterns they have begun in previous years, but this year there is less of a focus on phonics and more emphasis on understanding and learning the spelling rules, as well as attention to prefixes and suffixes.
2. Develop writing skills
In writing, schools focus on creativity and writing styles; looking at settings, language style, and character within their writing. Your child will also study different genres of writing such as poetry and play scripts.
3. Maths
Maths in Year 3 has more of a times tables focus. Quick recall of the required 3, 4, 8, and 50 times-tables (as well as the 2, 5, and 10 times-tables they've already learned in Year 1 and 2) is important as they form the foundation for a large majority of the work the children will cover within the year.
You will probably notice your child beginning to use column addition and subtraction of three-digit numbers this year, as well as learning about multiplication and division, and using — and applying — their times tables knowledge.
They will also cover fractions of quantities, equivalent fractions, angles, parallel and perpendicular lines, area, perimeter, and shape.
4. Maths mastery
The national curriculum 'mastery' style of teaching concentrates on breadth of knowledge, and children will be encouraged to use their understanding of the new concepts to solve challenges to deepen their understanding.
5. Science
Science in Year 3 is engaging and fun. Your child will learn about life processes, rocks, light, forces and magnets, and animals (including humans). How to work scientifically and write up their investigations in a more formal way — using predictions, methods, results and conclusions — is also a key part of this year's science curriculum.
How can I help my child in Year 3?

1. Practise weekly spellings
You can support your child at home by helping them to learn their all-important weekly spellings — these are usually tested once a week.
2. Continue reading
Reading is key this year and there are plenty of ways you can help. It is still important to listen to your child read regularly. Ask questions about what they're reading. This will encourage your child to think deeply about their reading, whether they're reading aloud or independently.
Reading to your child is still important at this age too. Listening to your intonation helps children with their own expression, and also enhances their writing. A fun way to encourage expression is to use silly voices – and even to make the occasional deliberate mistake. Allowing your child to correct you helps them to see why certain punctuation changes the way we read aloud.
You can extend this to their own writing: encourage them to read their writing back to themselves and make punctuation choices based on their expression.
3. Diversify
Give your child access to as many different styles of writing as you can. This will assist with their reading fluency and expand their vocabulary and knowledge.
4. Practise maths
In maths, you can support your child at home by practising the relevant times-tables (3, 4, and 8 times-tables – as well as the 2, 5, and 10 times-tables) regularly.
You might like to help them learn to tell the time. Or, give them the opportunity to use money in real life contexts. Asking them questions such as how much change you need when shopping will help them with their reasoning skills in and out of class.