Online Safety
Keeping our children safe is always our key priority. In an increasingly technological world, it is important to educate our children on how to keep safe and behave respectfully online. In school, this is coordinated by our safeguarding / wellbeing team and our computing lead.
Please also see the Parent Guide attached below.
FOR PARENTS AND CARERS: At Home
A guide to live streaming
In this video will give you a brief overview of live streaming and some practical tips for your child's safe use.
Visit our parent and carers article A short guide to live streaming for more information.
Download our one page Quick guide to livestreaming.
A guide to sharing images
Learning about online safety at home
Schools across the UK are now closed to most families. We know this is a difficult time for most parents. This page is intended to provide you with support and resources to help you learn about online safety at home with your child.
www.thinkuknow.co.uk Home activity packs
This page has been created to support parents during Covid-19 and the closure of schools. Each fortnight, we will be releasing new home activity packs with simple 15 minute activities you can do with your child to support their online safety at home.
Welcome to Thinkuknow
Thinkuknow is the education programme from NCA-CEOP, a UK organisation which protects children both online and offline.
​​​​​​​Explore one of the six Thinkuknow websites for advice about staying safe when you're on a phone, tablet or computer.
As a parent you'll know how important the Internet is to children - they use it to learn, play, socialise and express themselves. It's a highly creative place of amazing opportunities. But the technology children use every day can seem a bit daunting and you might worry about the risks your child can face online - such as bullying, contact from strangers or the possibility of them seeing illegal or inappropriate content.
"Talking to your child – openly and regularly – is the best way to help keep them safe online."
(NSPCC WEBSITE)
Please engage with your children regarding their use of the Internet while at home. Here are some conversation starter ideas from www.childnet.com
Ask your children to tell you about the sites they like to visit and what they enjoy doing online.
Ask them about how they stay safe online.
What tips do they have for you, and where did they learn them?
What is OK and not OK to share?
Ask them if they know where to go for help, where to find the safety advice, privacy settings and how to report or block on the services they use.
Encourage them to help. Perhaps they can show you how to do something better online or they might have a friend who would benefit from their help and support.
Think about how you use the Internet as a family. What could you do to get more out of the Internet together and further enjoy your lives online
Children are likely to be online much more over the coming weeks, possibly using their laptops to access virtual classrooms and learning material. The risks will vary depending on their age, but here are some tips to help keep them safe and healthy:
Technical Tips:
• Ensure your passwords are strong and secure for your router and any accounts that your children might be tempted to access.
• Make sure all your devices have the latest software updates • Keep anti-virus software up to date and consider installing parental control software to protect children from stumbling across inappropriate content.
• Be aware of fake news and scams, these are already emerging.
General Tips:
• Ensure children are appropriately dressed, in a suitable space within your home and ready in good time for the start of any virtual lessons.
• Ensure that your child logs out after any virtual lesson.
• Ensure that there are no other windows open on the device your child uses during an online lesson (eg. online games)
• Agree some ground rules about screen time, breaks and exercise – it's much easier to do this in advance than argue about it later. Keep an eye on their posture too.
• Use PEGI ratings and reviews to check the age suitability of any games they want to play.
• Remind children about the need to keep personal information private and not to be tempted to over share or click on links or free offers.
• Remind them only to communicate online with real life friends.
• For children using video chat, have a conversation about who they are chatting with and how they know them, to ensure their contacts are safe.
• Talk about good digital citizenship, about being kind and thoughtful in their online interactions and how thoughtless behaviour can damage their reputation
• Reassure them that you are there to help if they have any worries about anything they come across online.
• Great article from the BBC on how families can cope with self-isolating together.
Be Safe Everyone
You can download some useful help sheets below for support with Facebook, Tik-Tok, Instagram, SnapChat, MineCraft and YouTube.
Support for parents and carers to keep their children safe online includes:
You might find it helpful to start with a family discussion to set boundaries and agree what is appropriate. Or you might need a more specific conversation about an app or website your child wants to use or something you're worried about.
Below are some useful links in keeping children safe online: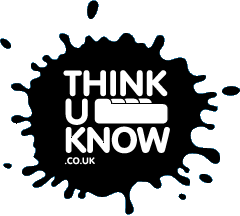 There are resources and advice for parents, on keeping your child safe on the internet, on the website: saferinternet.org.uk/advice-centre/parents-and-carers and on the links found at the bottom of this page. Please take the time to have a look and have a conversation with your child about acting safely, responsibly and positively in a digital world.
Gaming devices
Gaming devices provide a variety of interesting activities and ways for young people to engage with their friends and families.
However, it is important to be aware of what these devices can do and how you can talk with your child to help them to use this technology in safe and positive way.
All modern gaming devices offer parental controls to help you manage how your child uses their device, but these do need to be set up in order for them to be operational.
See link for support on how to add parental controls to your gaming console:
Staying safe on tablets and PC's
It can be hard to keep track of what your child is doing on social networks, apps and games. Or know how to keep them safe.
This link with video will help parents untangle the web. In addition, teach your children to be Share Aware.Because, just like in real life, children need your help to stay safe online.
Entertainment & search engines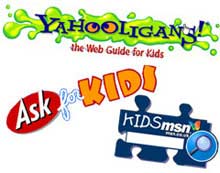 The media and entertainment industry has seen a huge transformation as it becomes digitised, with most entertainment content such as films, TV programmes, and games now being accessed over the internet. This means children are able to watch content wherever and whenever they're online.
It's important to keep ahead of what risks inappropriate content might pose for your child so you can chat to them about the issues and take the correct preventative measures.
But it's also important to think about setting the right parental controls in the places where your child is accessing online content, as it will help prevent them stumbling upon something they shouldn't.
Here are the relevant links to step-by-step parental controls instructions for the major entertainment services and search engines.