Homebased Learning Activities Year 6

Primary Shakespeare Company's Tempest Project!
This is a six week complete home learning curriculum for parents and children.
Please click on the link below to access this week's English resources.
Be Awesome, Go Big (A project from PiXL Club and Hachette Children's Group)
This is a package to help Year 6 students transition into Year 7. It can be used by students and parents at home. It is designed to be motivational, helpful and reassuring and to help young people feel valued, loved, encouraged and equipped for the journey ahead.
FirstNews - Issue 734

11th - 17th July 2020
Read the latest edition of FirstNews (attached below)
BBC Bitesize Wellbeing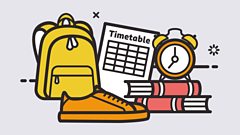 I Don't Get It
Arithmetic and Mental Maths Activities
BBC Bitesize
Purplemash
Charanga Music Unit
Charanga Music (children have usernames and passwords)
Music and Me is part of a series of units focusing on inspirational women working in music.
The series explores the concept of 'identity' – the various elements that shape us.
In this unit, we start with gender, with reference to social and cultural differences.
Other Activities
The National Academy Activity Clubs
The Oak Activity Club has a range of activities on offer with activities like cook-alongs, arts and debating clubs.
Some activities are designed for certain year groups and some are for all.
ActionAid Discovery Days packs! (Attached below)
The Amazon Rainforest
Amazing India, one of the most vibrant and fascinating countries in the world!
Super School
The watery world of Bangladesh
Village Life
NHM Try this at home
Can't get out far to explore nature?
On this page you'll find activities and ideas to occupy yourself and family at home, in your garden or local outdoor space.